How to Eat Organic When You Have Digestive Issues
How to Eat Organic When You Have Digestive Issues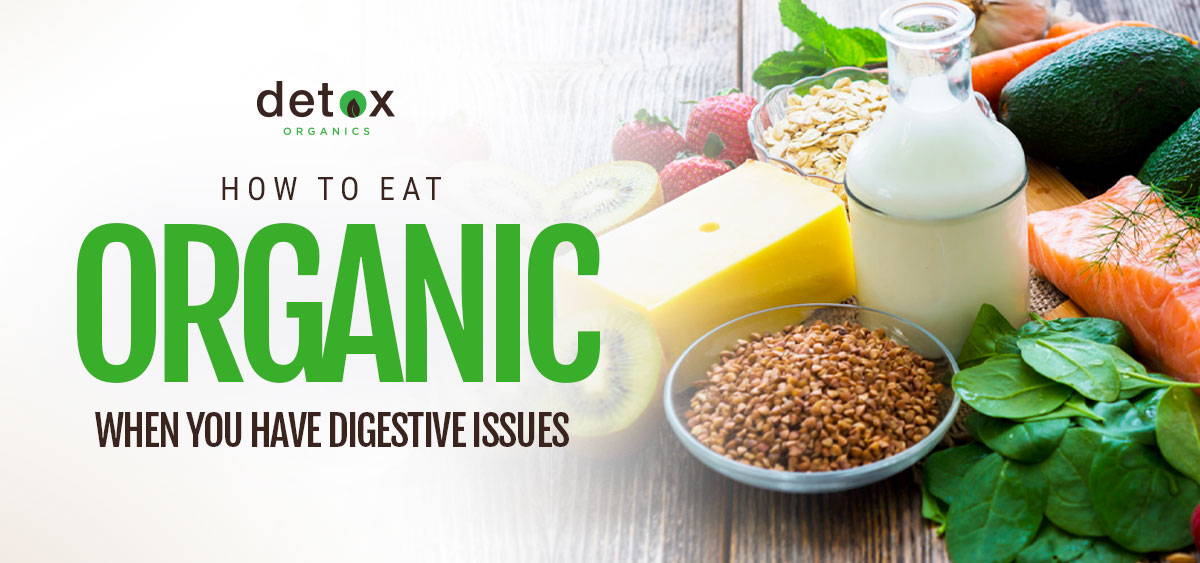 Do you struggle with digestive issues that cause you to stress every time you sit down for a meal? Does this distress deter you from changing your diet in search of healthier foods?
People who suffer from digestive issues know that a single meal can derail an entire day and cause digestive distress.
Digestive problems are common and refer to a wide variety of issues, including Chron's disease, irritable bowel syndrome, constipation, and food sensitivities.
When you suffer from digestive issues, you may be less likely to change your diet in favor of one that will provide more nutritional support and help you maintain a healthy weight. If you suffer from digestive issues, you may be hesitant about trying new foods and replacing the foods in your diet for fear that the new food will make your digestive issues worse.
People who suffer from digestive issues may find that certain whole foods trigger their symptoms, and unless you are choosing foods that target digestive issues, you may continue to suffer.  

COVID-19, Stress, and Digestive Distress 
It's not surprising that stress can make your digestive issues worse or bring on digestive issues that didn't previously exist.
Stress has been shown to generate gastrointestinal issues, such as bloating, chronic inflammation, constipation, nausea, and loss of appetite. It can also cause you to seek unhealthy comfort foods that can then bring on additional problems or worsen already existing issues.
When people experience high levels of stress over time, it can cause more severe digestive issues, such as gastroesophageal reflux disease (GERD), peptic ulcers, inflammatory bowel disease (IBD), and irritable bowel syndrome (IBS).
Right now, many people around the world are feeling an extreme amount of stress and anxiety stemming from the COVID-19 pandemic, and this added stress is having a big impact on the way people eat and how their digestive system processes food.
The stress many people are feeling right now is long-term stress, meaning it lasts over time. The more time your body is in this heightened state, the more likely you are to experience chronic inflammation, digestive distress, and develop more severe digestive disorders.
Unfortunately, COVID-19 is here for the time being, and the stress of uncertainty and fear is plaguing almost everyone.
Dealing stress starts with taking care of yourself, and that includes your diet.
If you are suffering from digestive issues, whether they are pre-existing or have developed due to the added stress you are under, you need to be sure your eating healthy and consuming a diet that counteracts inflammation and digestive problems.
You can do this by consuming the right foods.  

What are the Benefits of Superfoods? 
So many digestive issues arise with similar symptoms, including constipation, bloating, cramping, nausea, and inflammation.
Luckily, there are specific superfoods that can decrease these symptoms, improve the bloat, cut constipation, quell nausea, get rid of cramping, and reduce chronic inflammation.
Specific foods you want to introduce into your diet include:  

Each of these foods has been scientifically proven to relieve digestive issues and support your overall health.
This is why we made sure to each of these ingredients in Detox Organics Daily Superfoods, our three-phase plant-based chocolate supplement that helps to cleanse your body, get more energy, and ease digestion.
Detox Organics Daily Superfood was specially designed to support your body's digestive system and help with some of the top digestive conditions people suffer from.
Acid Reflux / Gastroesophageal Reflux Disease (GERD)
Acid reflux is something most people experience at one point or another, while GERD is an issue that affects up to 20% of the population. Both of these conditions can make mealtime a gamble.
Detox Organics Daily Superfoods was specifically designed to include ingredients that help regulate your bowel movements, soothe your digestive tract, and naturalize acid in your stomach. This can help reduce acid reflux and symptoms of GERD.
Irritable Bowel Syndrome (IBS)
Millions of Americans suffer from irritable bowel syndrome (IBS), an intestinal disorder that can lead to painful cramps, constipation, flatulence, diarrhea, and abdominal pain. These symptoms are not only uncomfortable and painful, but they can also impact a person's social life, and it is not uncommon for sufferers to also experience anxiety, depression, and sleep disturbances.
Detox Organics Daily Superfoods includes ingredients that have been proven to relieve symptoms of IBS, like constipation and cramping.
Bloating, Cramping and Constipation
Every digestive issue may be different, but many of them present many of the same symptoms, such as bloating, cramping, and constipation. The reason Detox Organics Daily Superfoods is so effective against so many different types of digestive issues is that it targets these common problems.
Here are some key ingredients that help lower some of the digestive issues faced by millions of Americans:
• Aloe Vera - This plant has been scientifically shown to reduce abdominal pain and discomfort.
• Turmeric - Inflammation is the underlying cause of many illnesses and diseases, including digestive problems. Turmeric has been shown to lower inflammation in the body. 
• Horseradish Tree Leaf - Known for its anti-inflammatory and anti-oxidant abilities, this plant has been known to relieve symptoms caused by digestive disorders.
• Peppermint - Used to cure indigestion, peppermint has been proven to reduce symptoms of digestive issues.
• Coconut Water - A great source of electrolytes, coconut water, can help relieve diarrhea and restore the body's natural mineral balance.
• Lemon Balm - This plant has been shown to soothe digestion, especially in people who suffer from IBS. 

Detox Organics Daily Superfoods Soothes Your Digestive Distress 
Don't let your digestive problems interfere with your ability to eat a healthy, nutritional diet. Your meals shouldn't be a gamble. By adding a daily dose of Detox Organics Daily Superfoods to your diet, you can reduce and eliminate the symptoms you are experiencing from your digestive issues, as well as lower inflammation in the body.
This chocolate supplement contains a special blend of over 25 raw, organic ingredients that are proven to improve digestion and help support your body's natural detoxing system. And, if you are feeling stressed out due to COVID-19, these natural ingredients will help calm the side effects of bad digestion caused by stress, while helping to keep your inflammation levels low.
Right now, when you order a tub of Detox Organics, a portion of every order is being donated to the Feeding America Foundation to help families who are in need during this global crisis.  

Improving Your Health Through Diet - Identifying the Best Superfoods
Wouldn't it be nice if you could eat certain foods (superfoods if you like) and see shocking and inspiring....

How to Eat Healthy in the Climate of Information Overload  
In the age of COVID-19, there is so much information we are being fed every day, and it can be overwhelming.We are...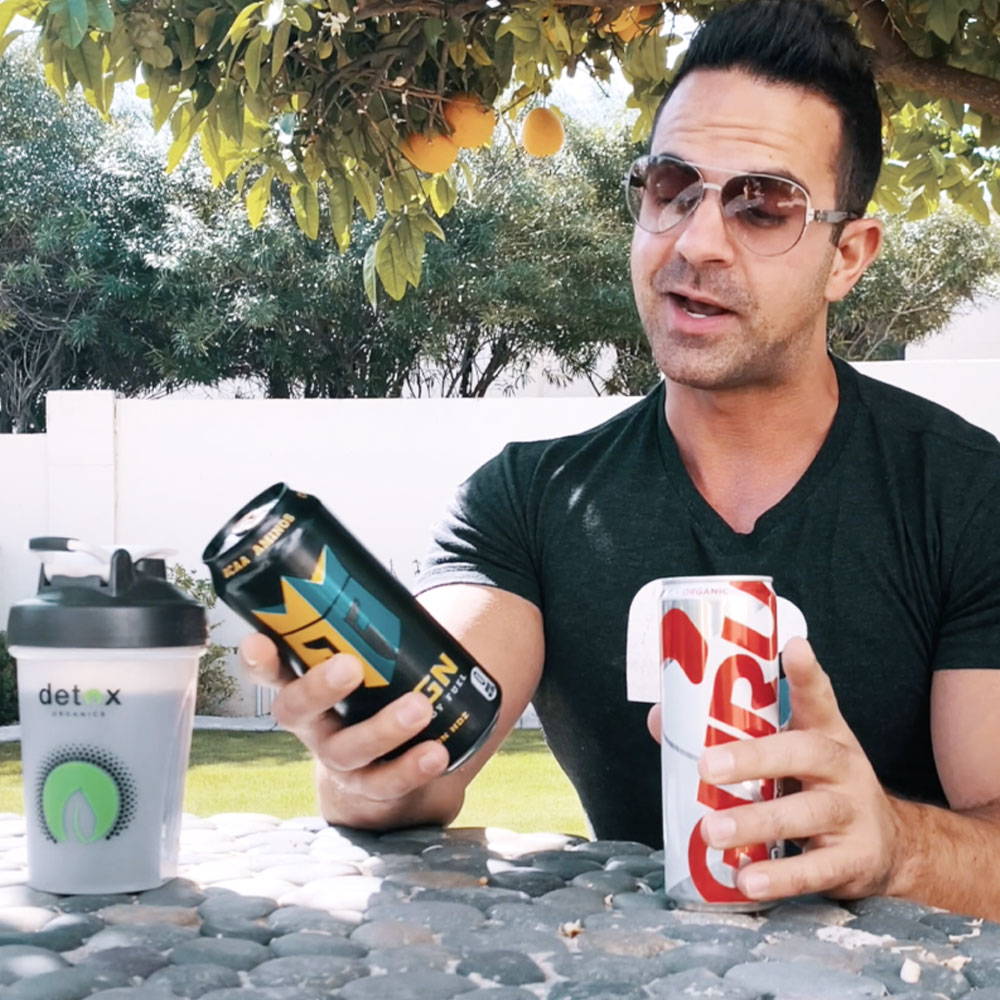 Why Your Energy Drink is Destroying Your Immune System?
In a world where we are constantly on the go, energy drinks have become a popular tactic millions of people use to...