Vanilla Protein Donuts with Peanut Chocolate Glaze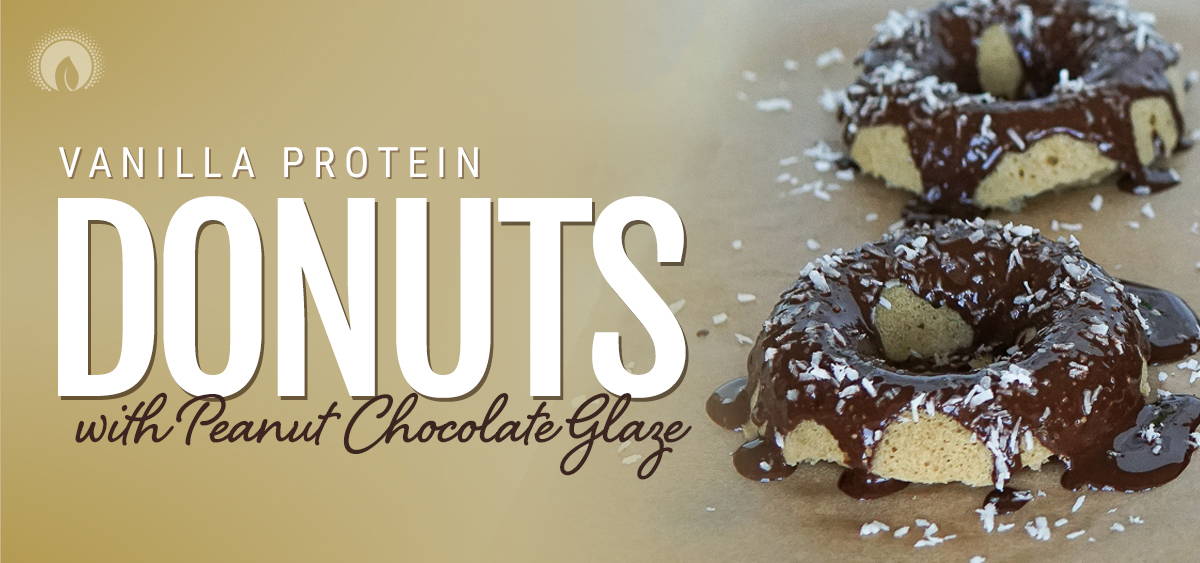 This recipe is for our plant powered Vanilla Protein Donuts with Peanut Chocolate Glaze. Read below for ingredients and instructions for this quick and tasty recipe! 
Vanilla Protein Donuts with Peanut Chocolate Glaze 
Makes 6
Ingredients:

• 3 tbsp coconut oil, melted
• 3 tbsp maple syrup
• 2 eggs (sub 2 flax eggs to make vegan)
• ½ cup almond flour
• ¼ cup oat flour
• 1 scoop Daily Protein
• ¼ tsp salt
• ¼ tsp baking powder  
For the peanut butter chocolate glaze:3 tbsp chocolate chips1 tbsp coconut oil2 tbsp peanut butter¼ tsp salt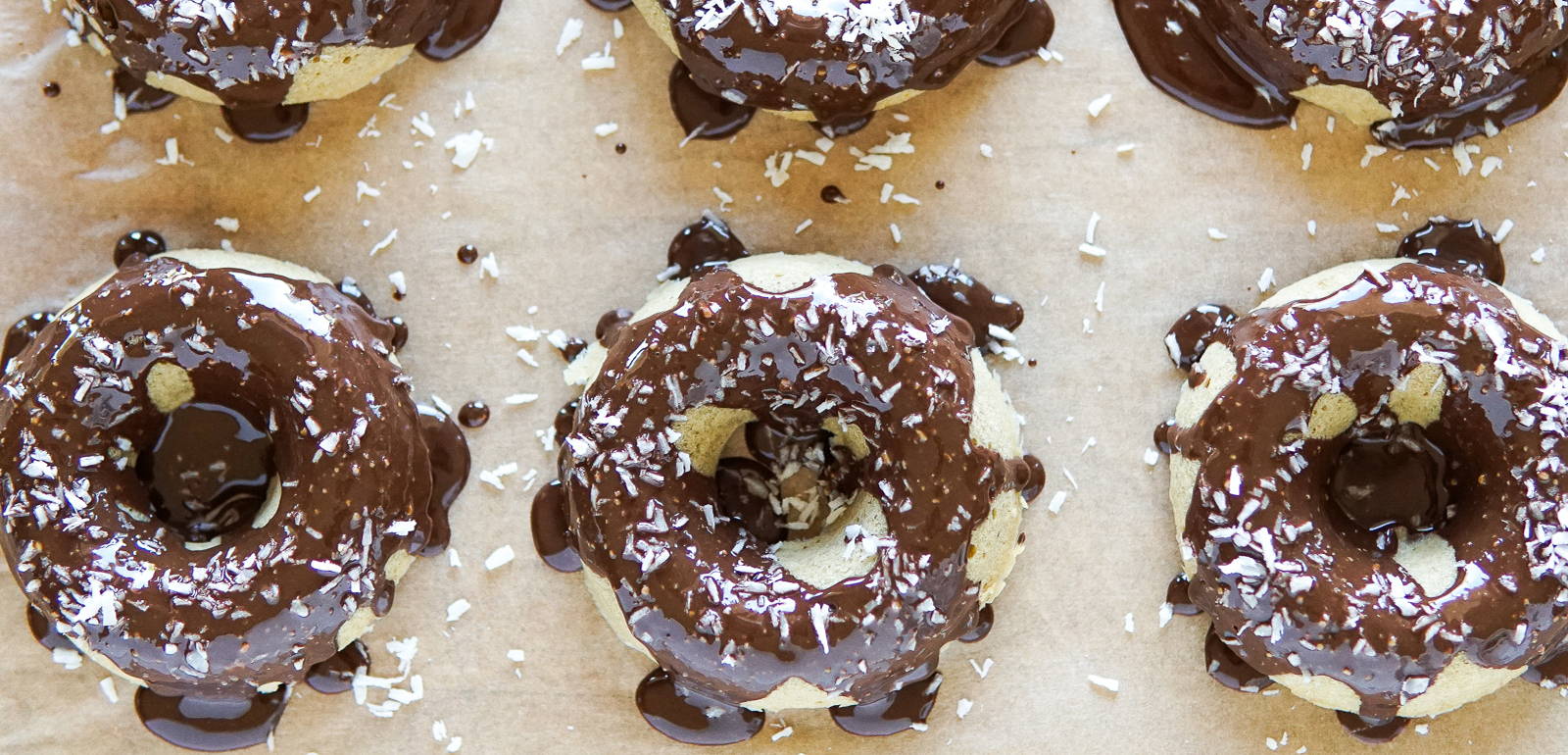 Instructions

Preheat the oven to 350F. Lightly grease your donut pan if it is not non-stick. In a large bowl, whisk together the coconut oil, maple syrup and eggs until smooth. Add the almond flour, oat flour, Daily Protein, salt and baking powder. Mix until combined. 
Divide the batter between 6 donut molds. Bake for 10-12 minutes or until the donuts are cooked through. Allow to cool.
In a small bowl, add the chocolate chips and coconut oil. Microwave in 30 second increments, stirring after each time, until melted. Stir in the peanut butter and salt. Drizzle it all over the cooled donuts.  
Super Plant Powered Protein
Did we mention that our protein is the best tasting Vegan protein on the market? Well, at least we think it is! 
This is a performance product designed to help you take your wellness to another level, by providing your body with protein, electrolytes, and healthy fats to help you thrive.PLUS, It Tastes So Good It Becomes Your Daily Healthy TREAT...
Check out the power packed superfood protein ensemble below.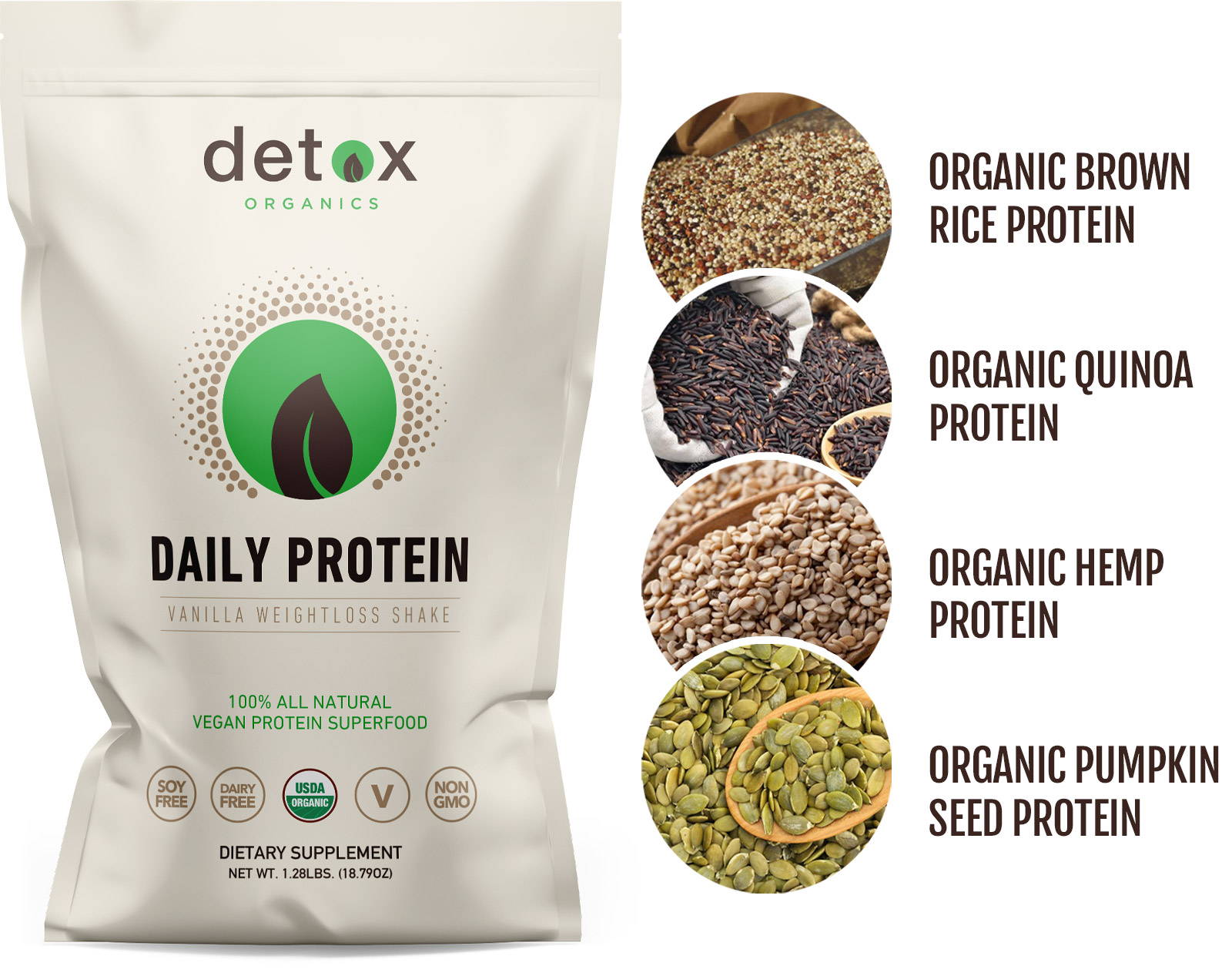 RUNNING LOW ON PLANT POWERed PROTEIN?
No Problem, click below to get your hands on the absolute finest plant powered protein on the planet! 
Don't forger to enter >> BLOG << at checkout to save 15% today.
You can add custom Liquid code right here.