Peaches and Cream Chia Pudding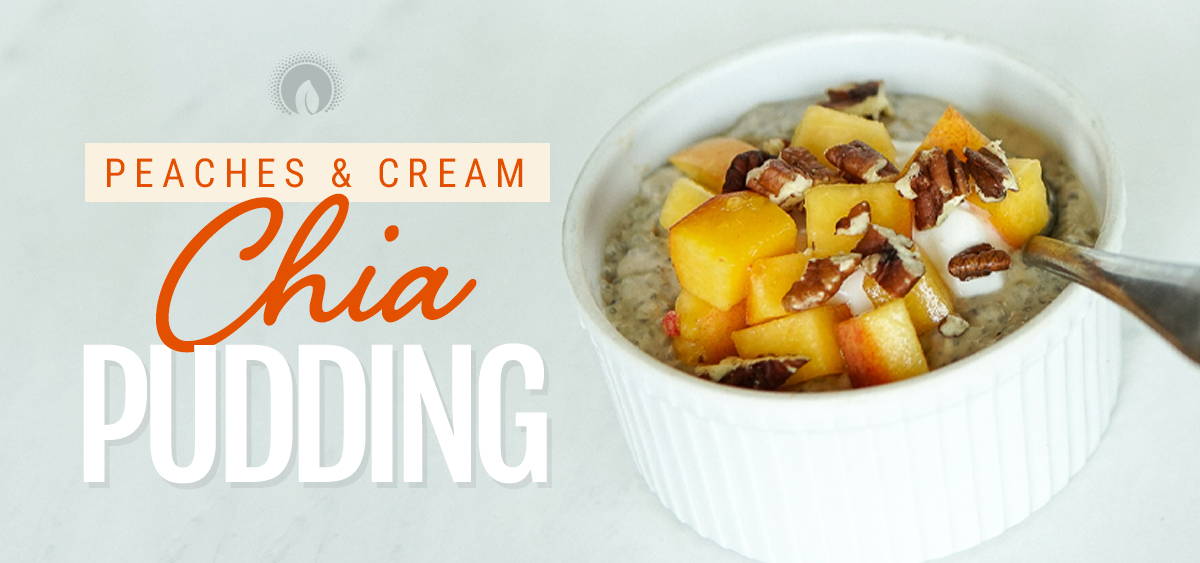 This recipe is for our plant powered Peaches and Cream Chia Pudding. Read below for ingredients and instructions for this quick and tasty recipe! 
Peaches and Cream Chia Pudding
Serves 2
1 peach, halved

1 ¼ cup canned coconut milk 
¼ cup chia seeds
1 scoop Daily Protein
2 tsp maple syrup (optional)
2 tbsp chopped nuts, for topping (optional)
Plain yogurt, for topping (optional)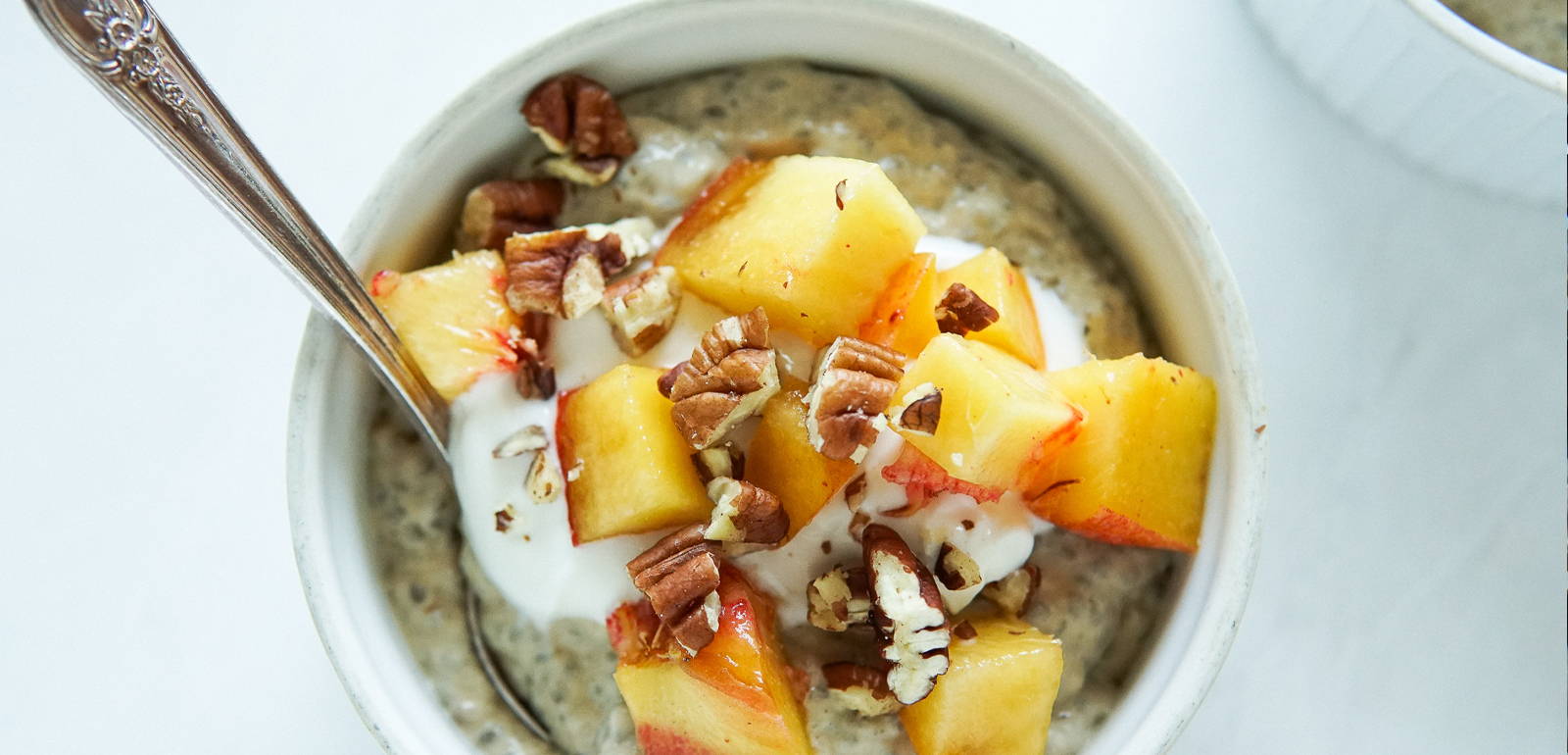 Instructions
In a blender, add ½ of the peach and coconut milk. Chop and reserve the other half to top the pudding. Blend on high until smooth. Pour into a medium bowl with a lid. Stir in the chia seeds and Daily Protein and maple syrup (if using) until smooth. Place in the fridge for at least 4 hours or overnight.
Give the pudding a stir to mix in any clumps. If too thick, add a splash of water or milk. Serve topped with the remaining peach half, nuts and yogurt, if using.
Super Plant Powered Protein
Did we mention that our protein is the best tasting Vegan protein on the market? Well, at least we think it is! 
This is a performance product designed to help you take your wellness to another level, by providing your body with protein, electrolytes, and healthy fats to help you thrive.PLUS, It Tastes So Good It Becomes Your Daily Healthy TREAT...
Check out the power packed superfood protein ensemble below.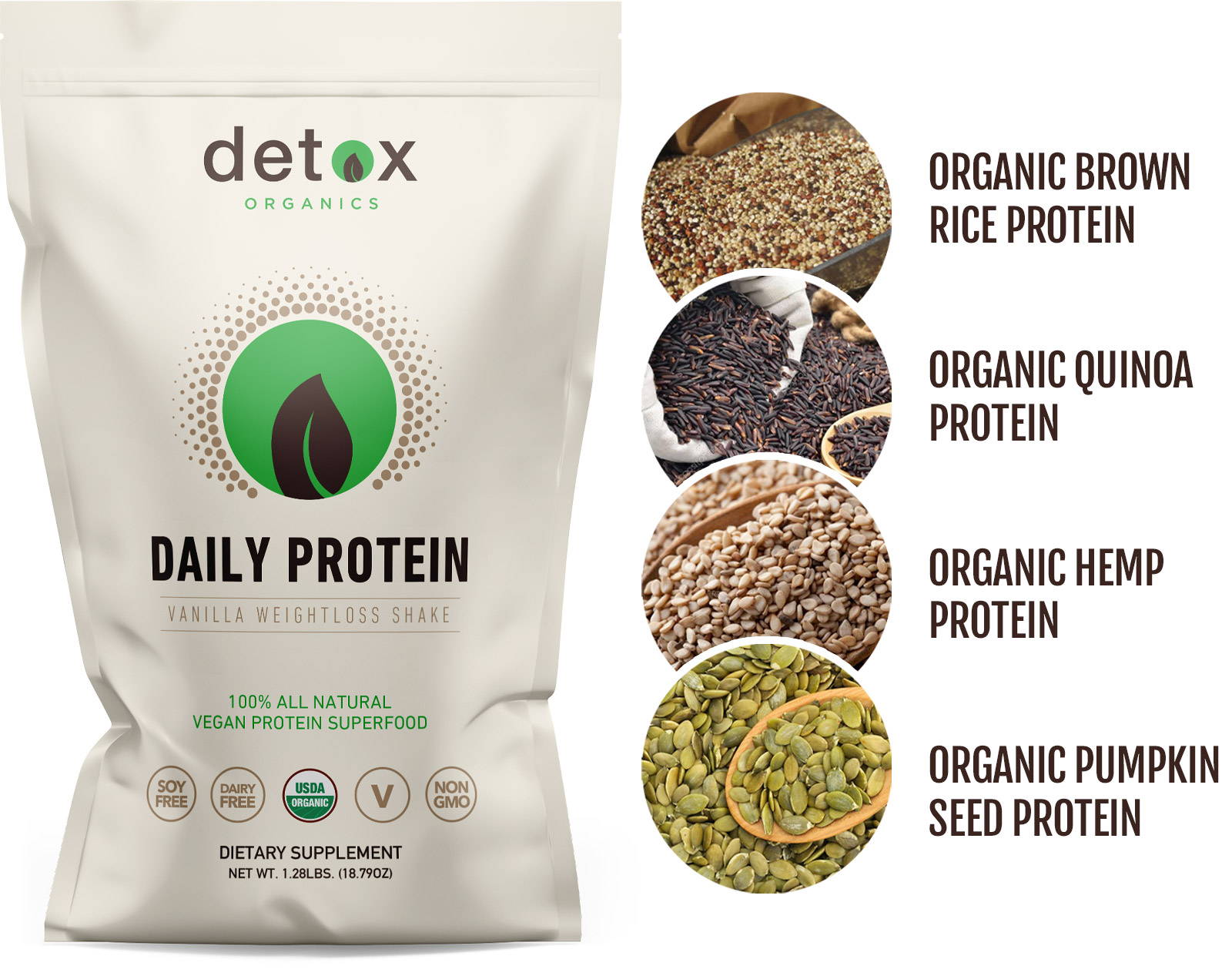 RUNNING LOW ON PLANT POWERed PROTEIN?
No Problem, click below to get your hands on the absolute finest plant powered protein on the planet! 

Don't forger to enter >> BLOG << at checkout to save 15% today.

You can add custom Liquid code right here.