Chocolate Strawberry Detox Popsicles
This recipe is for our Chocolate Strawberry Detox Popsicles. Read below for ingredients and instructions for this quick and tasty recipe!
Chocolate Strawberry Detox Popsicles

Makes 6 popsicles
Ingredients:

• 1 cup full-fat coconut milk
• 3 tbsp cocoa powder
• 1 scoop Daily Superfoods
• 2 tbsp honey or maple syrup
• 1 tbsp coconut oil
• ¼ tsp salt
• ½ cup chopped strawberries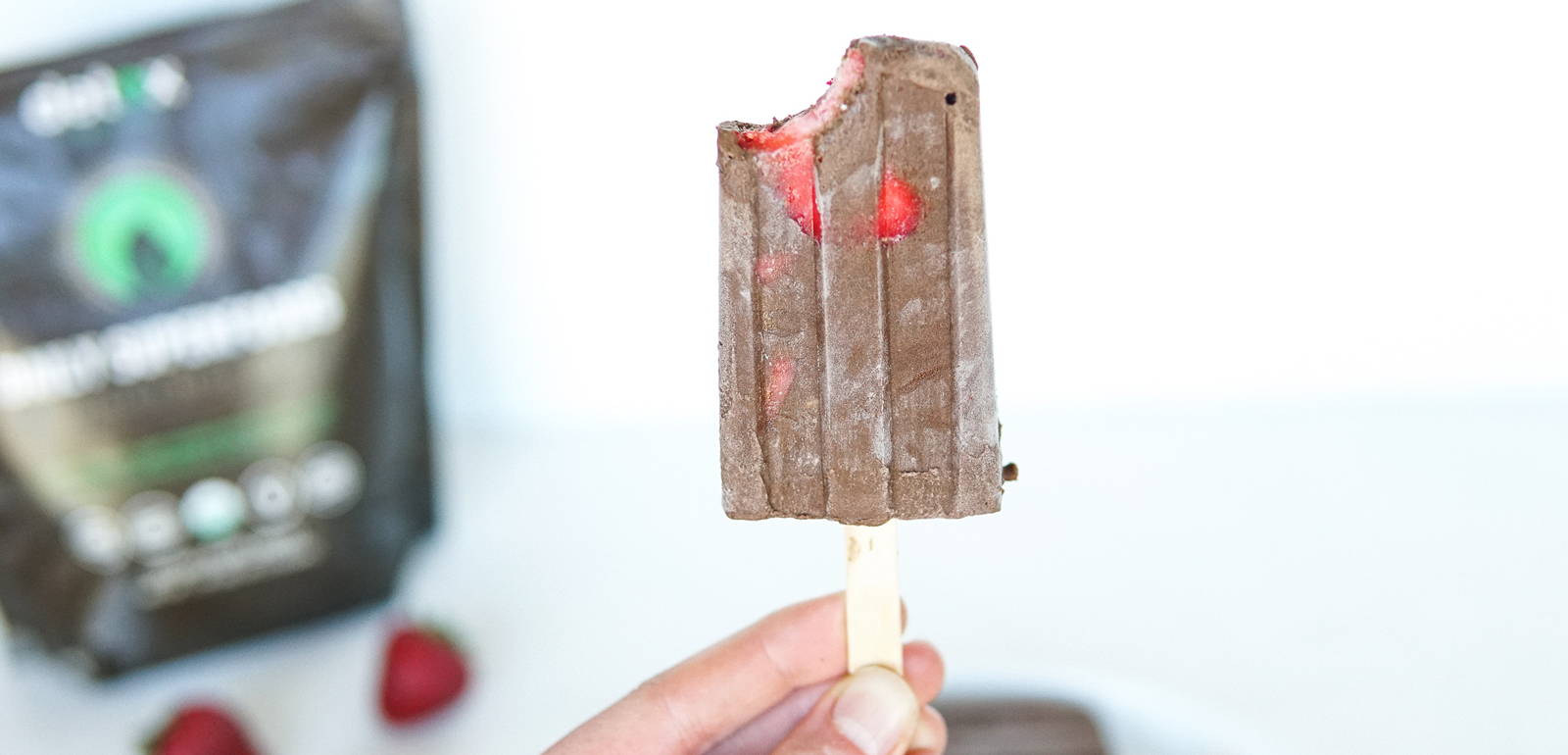 Add all ingredients except strawberries to a high-speed blender and blend until smooth. Divide the mixture between 6 popsicle molds, filling each mold about ⅔ of the way (leave room for strawberries).
Divide the strawberries between each mold. Use a popsicle stick to push the strawberries down and mix them around to evenly distribute.
Insert the popsicle sticks and freeze overnight or for at least 8 hours.