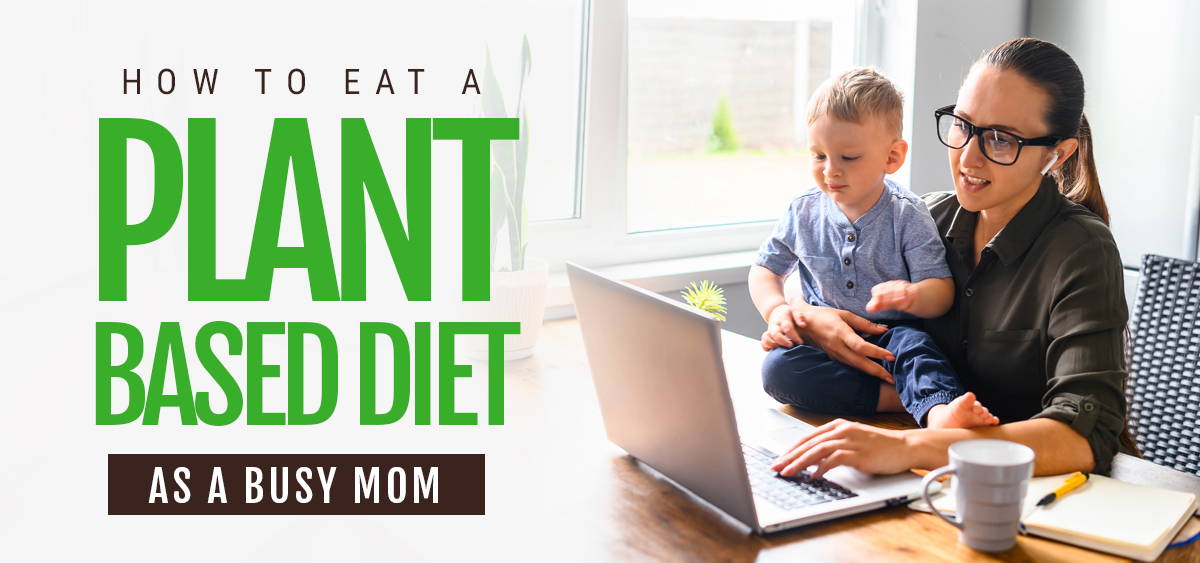 As a busy mom, time is a commodity, and the diet you follow needs to support your health and be able to fit into your tight and sometimes hectic schedule. Following a plant-based diet is one of the healthiest diets you can incorporate into your life.
Medical professionals have found a plant-based diet to be a great option for supporting overall health, and there is convincing data to back this up. A plant-based diet has been linked to a decrease in blood pressure, improved heart health, and can even aid in weight loss. ​
BUT, can a plant-based diet fit into a schedule as packed as that of a busy mom? Many believe eating a plant-based diet requires additional time and money when compared to a standard diet. This doesn't have to be the case, however. With a few tricks and a little planning, eating a plant-based diet can fit into any schedule.
Even a busy mom can prepare delicious plant-based meals. Here's how…
Get Ahead with Meal Prepping
If there's one trick to eating a plant-based diet on a tight schedule, it's meal prepping. By preparing the majority of your meals on one day, you are able to save hours of shopping and cooking throughout the week.
Meal prepping can be the difference between sticking to your plan, and completely giving up. Moms who meal prep find they have more time to spend with their kids, are less stressed and are more likely to stick to their preferred diet.
How It Works   
The process of meal prepping starts before you ever set foot in the grocery store. On a day that works for you (Sunday is a good choice for a lot of people), plan out what you're going to eat for the week. You can easily find meal prep friendly, ​plant-based recipes​ online. Additionally, there are some ideas provided below.
After you have your meals planned out, the next step is to write out a ​shopping list​. Writing out and organizing a shopping list allows you to cruise through the store with ease and keep you from straying off tasks and preventing unnecessary expenses. Additionally, writing a list means you're less likely to forget items, which means no late-night trips to the store because you forgot the almond milk!
Here​ is a list of some inexpensive food items with plenty of plant-based options if you are on a budget. Additionally, discount grocery stores have great deals on staples like grains, beans, fruits, and vegetables! Eating a plant-based diet focused on whole foods doesn't have to be expensive, and it doesn't mean you have to shop at Whole Foods.
Once you've got the groceries, the real fun begins.
Meal prepping typically only takes a couple of hours, and in return, you will have meals ready to heat and serve, for the entire week. Many people like to leave a few meals a week open. This allows for a bit of flexibility should any impromptu lunches or dinners arise.
Meal prepping is also super kid-friendly, and many families like to involve their kids in the process! In fact, your kids will love being involved in the meal prepping phase, and it can be a great opportunity to spend time with the whole family! Plus, your kids will be learning valuable nutrition lessons without even knowing it.
Choosing Easy and Healthy Plant-Based Meals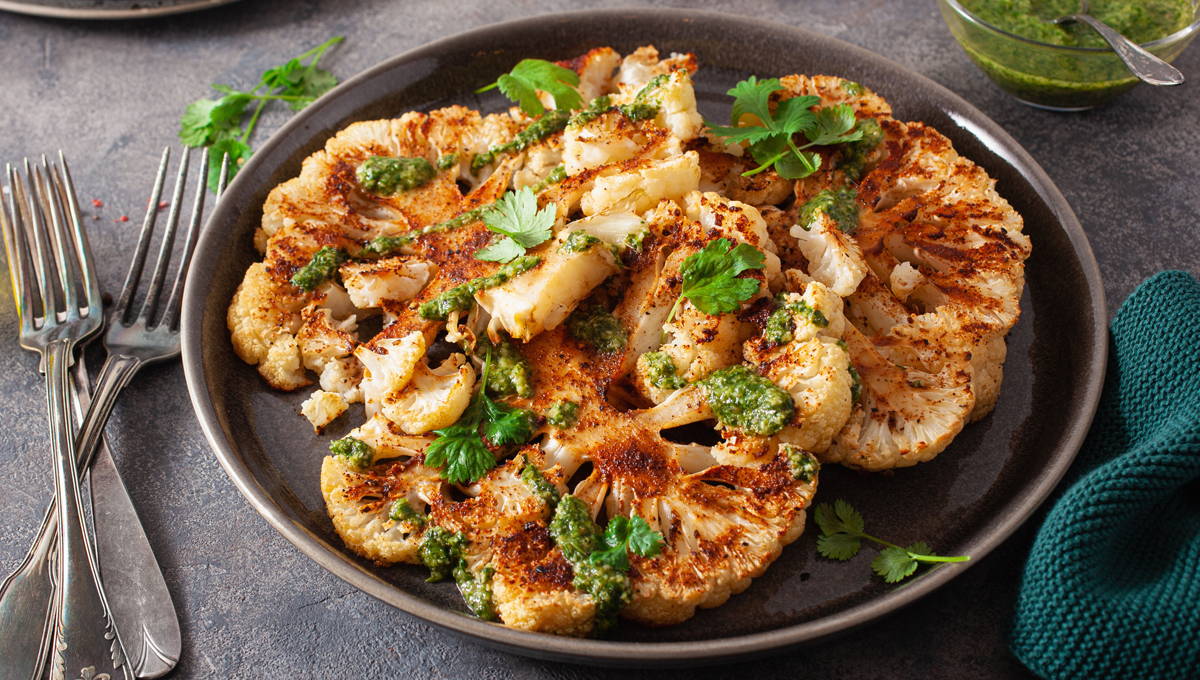 Now you don't have to get fancy with your meals. You're busy, and simple, wholesome meals are going to nourish you and your family just as well as their more labor-intensive counterparts.
The best thing to do when figuring out your weekly meals is to find your staples and develop your meals from there.
Easy Peasy Breakfast
Breakfast is often overlooked but can be such an easy meal to prep ahead of time. If you prefer cold breakfasts, smoothies are a great option. Simply put, the ingredients for each smoothie into mason jars and store in the freezer. Pull one out and add to a blender with some and add some nut milk of your choice. Add a scoop of vegan ​Detox Organics Daily Protein Powder for extra satiety. This will help keep you fuller, longer.
We also recommend that you add some ​Detox Organics Daily Superfoods​ for an extra dose of vitamins and minerals. This supplement is easy to add, and gives your smoothie an added chocolate boost!
However, if you prefer a warm breakfast, overnight oats are the way to go! All you need to do is add some oats, nut milk, and​ Detox Organics Daily Protein Powder to a mason jar and mix, then top with some nuts and seeds, nut butter, or berries. Store this in the fridge and reheat in the morning!
Or eat this scrumptious breakfast cold!
TIP: ​Try replacing oats with chia seeds for a keto option!    
A Quick, Healthy Lunch
There are endless options for lunch, but it's best to go with something that travels well as a busy mom. Between running back and forth to the school, working, and spending time with the family, lunch can easily be forgotten.
But, the last thing you should do is skip out on lunch!
In the colder months, cooking a batch of nourishing plant-based soup or chili and storing it in the fridge or freezer is always a must! It's so easy to reheat in the morning before storing it in a thermos until lunchtime. For warmer months, a satiating salad can be a great option. Adding legumes, or eggs if you are vegetarian, is a great way to boost protein!
Quick and Delicious Dinner
Dinner is a great opportunity to get a bit more creative. As with the other meals, you're going to want to make sure you have a good protein source, but other than that, the sky's the limit. So many plant-based meal options make great meal prep dinners. The easiest route is to choose a grain and legume then pair that with a few different vegetables throughout the week, so it doesn't get boring!
Natural spices and salad dressings are also amazing ways to add variety and can transform the same base ingredients into totally different flavors! Try making a Buddha Bowl with quinoa, beans, veggies, and a creamy tahini dressing. You can then use those same base ingredients to make a taco salad a different night by adding romaine lettuce, guacamole, salsa, and hot sauce.
The best way to prepare for dinner is to make ingredients that can be turned inter a variety of meals, so dinnertime never gets boring.
Don't Forget Your Snack!
Snacks are not a necessity but can be a great tool to bridge the gap between lunch and dinner. At times it may seem easier to grab something quick and processed, but making a choice to put your health first will pay off in the long run.
While fruit can be a great snack, it doesn't always carry well. Dark chocolate is an option for those who find themselves with a bit of a sweet tooth.
An even better option to support a healthy, plant-based lifestyle is an on-the-go shake. All you need is water or nut milk, some superfoods powder, and some ice! There are even ​travel pouch​ options of superfood powders that you can keep in your bag anytime you feel that afternoon hunger start to creep in. The Detox Organics Daily Superfoods packs are perfect for on the go snacking and provide a boost in energy after a single serving. Just what you need for that afternoon slump!
You can even mix in this delicious powder with your yogurt or bake it into your favorite treat!
TIP:​ No time for lunch? Pairing the Detox Organics Daily Superfoods with Detox Organics Daily Protein is a great ​meal replacement​, packed with antioxidants, vitamins, and high-quality protein. Just because you don't have time to eat a full meal, doesn't mean you need to miss out on the nutrients!
A Plant-Based Diet is a Health and Easy Option for Any Busy Mom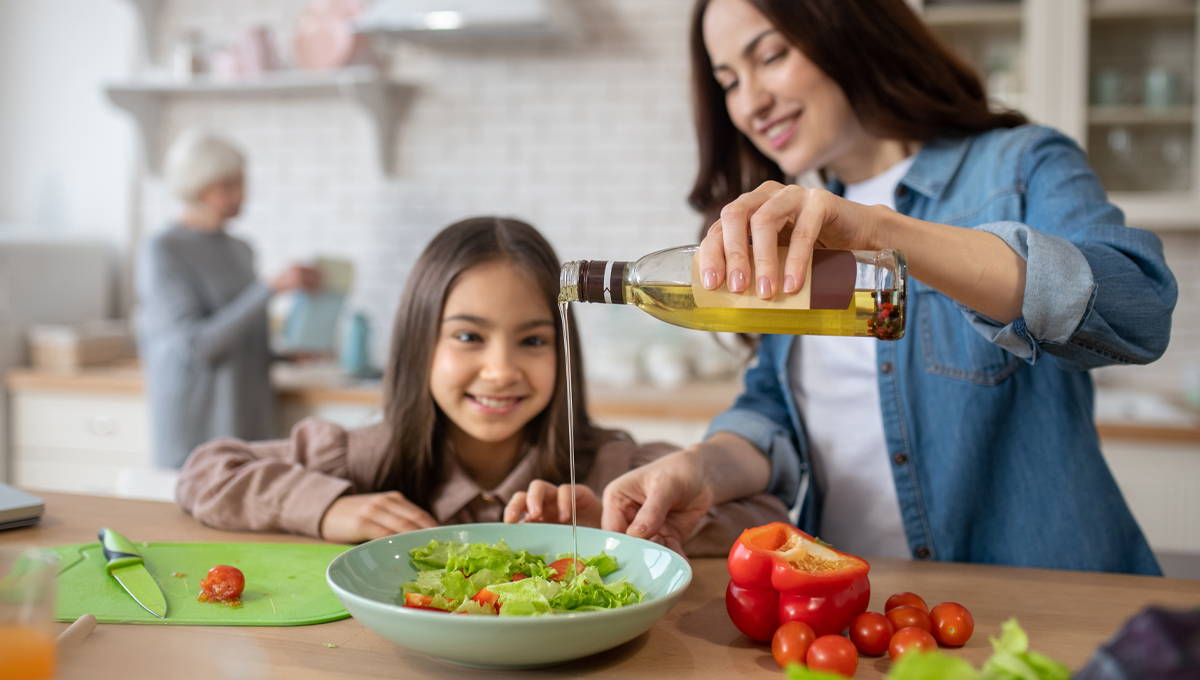 Whether you've been wanting to improve your health through a plant-based diet or are looking for an easier way to maintain your diet, following the tips above is a great place to start.
As a mom, your time is so valuable, and you should be spending it where it matters: with your family, but that doesn't mean you can't still eat a healthy plant-based diet! Regardless of how busy your life is, you can do this!
Setting yourself up with simple recipes, nutrient-dense meal replacements, and time-saving practices is an excellent way to support healthy decision making.
And, with Detox Organics, you can start putting your health first without all-natural, vegan supplements. Each one is soy-free, dairy-free, gluten-free, and non-GMO.